Favorite Links
Some other sites of interest
Feel free to check out the other links below. You may find them helpful with other topics of interest.
Search Engines
We want to thank you for visiting our site, and hope we can help you with any of your Home Entertainment needs. Be sure to visit again to check out the latest promotions!!!!!
You know us as the Internet's original search engine.
One of the most visited hubs on the Internet reaching one out of every two web users.
With over half a million sites divided into more than 25,000 categories, Yahoo! is both browseable and searchable.
For Off-air reception of HD and digital local channels
Consumer information about business.
Sell it, buy it, apply for it, rent it. You'll find it all here!!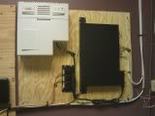 Favorite Sites
Make money with ads on your web site or blog!!!!